Ing. Attila Widerman, LL.M.
Director of Power Belt pohonné mechanizmy s.r.o.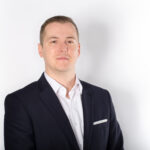 ---
---
Despite several years of experience in business management, I had the need to broaden my horizons and gain new knowledge and expertise. By studying the LLM at ESBM, I gained a much broader perspective and a broader horizon on the whole issue of Corporate Law. The composition of courses in the field was compact and focused on practical applications. In addition to the professionalism of the lecturers, I also positively evaluate the willingness and support of the study department. I'm trying to put the acquired knowledge into practice, and I firmly believe that the money I have invested in my studies will definitely return to me in the future. Thank you to the entire ESBM team!