Corporate education
European School of Business & Management
---
ESBM within the MBA, BBA, DBA, LLM and MSc post-graduate education programs is dedicated to comprehensive corporate education, training and courses in many areas.
There is an increasing emphasis on employee training. It is essential for any company that not only wants to be prospective and competitive but also needs to have motivated and competent employees to help achieve these goals.
At your request we are able to provide almost any kind of training, courses, seminars or workshops according to your needs and preferences. We will help you to set up a training concept in your company, we can create a competence model and work with it effectively. We educate interactively, effectively and with a personal approach.
The team of lecturers, composed of top professionals with many years of experience, passes on their rich practical experience and the content of the training is demonstrated by individual experts directly in real and concrete examples.
We carry out the lecturing in our modern and fully equipped facilities or directly on the company's premises. We also offer an online form for education through the modern Zoom platform.
We have years of experience in corporate training and hundreds of employees have taken our courses from significant companies on the Czech and Slovakian markets.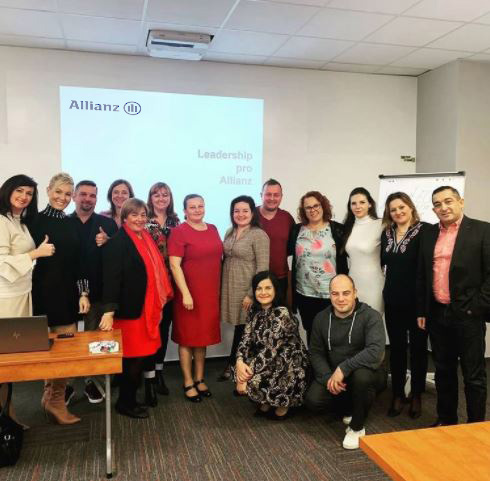 Do not hesitate to contact us for a consultation or a non-binding offer according to your requirements!
---
The most popular corporate training topics we are currently implementing:
– Using Personality Typology in Practice
– Crisis Management and Change Management
– Emotional Leadership
– Strategic Thinking
– Priority & Time Management
– Creative Thinking and Memory Training
We are looking forward to collaborate with you!